We are a Family Destination Hotel
As a family hotel, we attach great importance to the fact that every single member of the family feels comfortable with us: While parents or other family members should enjoy their time out from everyday stress in a relaxed way at the Rosatsch, it is important to us that children feel entertained, can let off steam and experience adventures. That's exactly why we are pleased to have received the Family Destination seal of approval, which distinguishes vacation resorts and destinations.
Vacation for the whole family
wide range of family apartments
price reduction for children
surprises for children on arrival
holiday specials (Easter egg collection, Christmas concert)
children's buffet
various family spa offers
Spa offers for parents
board games to borrow
Children's cinema
child care on request (with extra charge)
countless leisure activities and events for the whole family
generously equipped playroom
many bad weather alternatives
"I can highly recommend the hotel to everyone. Both for young and old people. The hotel is very family friendly. Very nice friendly staff. Are also very attentive and helpful."
"The new family rooms in the main house are very nicely renovated and spacious. They are highly recommended! The spa, swimming pool and restaurant were very good as always - we were especially taken with the innovative, light cuisine, with traditional ingredients at the same time. As many other guests have already written: the biggest difference to other hotels is the staff: all super friendly and helpful - there are always a few short, personal words exchanged. You really vacation with friends here."
We offer space for the whole family
Thanks to our wide range of family apartments and suites, as well as spacious double rooms with extra beds or sofa beds, we have enough space for every member of the family to enjoy your vacation to the fullest.
Since we know that a family vacation can be very expensive, especially for large families, we offer the following discounts:
Children up to 5 years stay with us free of charge
For children from 6 to 17 years you pay

for the first child CHF 50
for the second child CHF 40
for the third child CHF 30
additional children stay with us free of charge

our dinner is free for children up to 5 years.
for children from 6 to 17 years the dinner costs CHF 25/child
all prices for children include breakfast
In addition, all children receive a small surprise on arrival at the expense of the house.
Small children - big appetite
We know: Satisfied children, are happy children. And to keep it that way, we offer the following services in our hotel: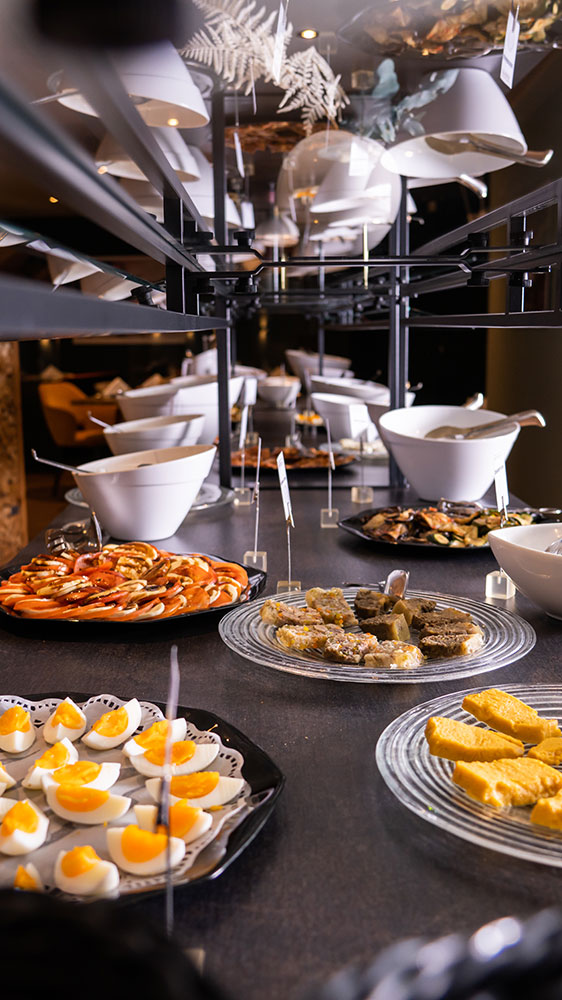 The perfect vacation for big and small, as a group or alone!
Vacations with the family should offer relaxation and recreation – not only for you, but also for your children. Therefore, we as a family hotel have made it our task to create a place to stay for our guests that feels like being among friends.
Relaxation for the family
We know that everyday (work/school) life can often be very stressful. For this reason we want to offer you the full range of relaxation. This includes our large swimming pool, our family wellness area with sauna and our family spa packages with massages and much more.
You want to learn more about Pontresina and the beautiful Engadin? Click on the link below and get to know the diversity of the nearby surroundings!
Time for the entire family